WHY CHOOSE PEACEFUL LIVING?
Over 35 Years of Experience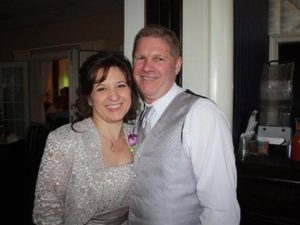 Peter and Lori Bushey have been working in the manufactured housing industry for over 35 years. They started their careers selling homes in Herkimer and Oneida County starting in the 1980's. In 1996, they opened Serenity Housing Sales, Inc. in Ballston Spa, NY. In 2009, they expanded to a second location on Route 30 just North of Amsterdam, NY and have helped over 1,300 families build their dream homes.
They take great pride in the homes that they help their customer's design and work with only the best manufacturers to provide their customers with quality homes. In 2014, they leased their Ballston Spa location to another vendor and closed their Amsterdam location, heading towards a simpler life and retirement. However, in 2016, they decided to get back into the manufactured home business and re­opened their Amsterdam store as Peaceful Living Home Sales.
In May of 2018, Peaceful Living Homes opened a second location in Central Square, NY. Head of the team in Central Square is Ken Ketcham. Ken started in the manufactured housing business in 1983. He worked for a local company delivering, assembling and servicing homes. In 1986, Ken was promoted to a sales position and has remained in sales ever since.
Over the years, Ken has become a professional in the manufactured/modular housing business. He has the knowledge and experience required to guide you through the entire process. He is a person you can trust in helping you make one of the most important decisions of our life.
In December of 2018, Ladi Davis was added to the sales staff in Amsterdam after their long time salesman, Joe Poma, retired. Ladi is excited to be helping families design and build their new homes.
In January of 2019, Ken also added a sale person, Jeanette Hood, to his staff in Central Square. Jeanette brings many years of manufactured housing sales experience with her and we are excited to have her as part of our team.
Peaceful Living Home Sales is excited to be opening their third location on Route 9 in South Glens Falls, NY. With this location, we will be able to sell to many families up and down the Northway.
The accomplishments of the staff at Peaceful Living Homes over the past 35 years are many. They have made the biggest "American Dream" come true for hundreds of people in their career.
Everyone at Peaceful Living Homes Sales strives to make their motto "Where peace of mind is part of the sale" a reality